'The Best of Folly Beach and James Island"

Scroll down for websites to all businesses, and phone numbers and google links to their physical addresses.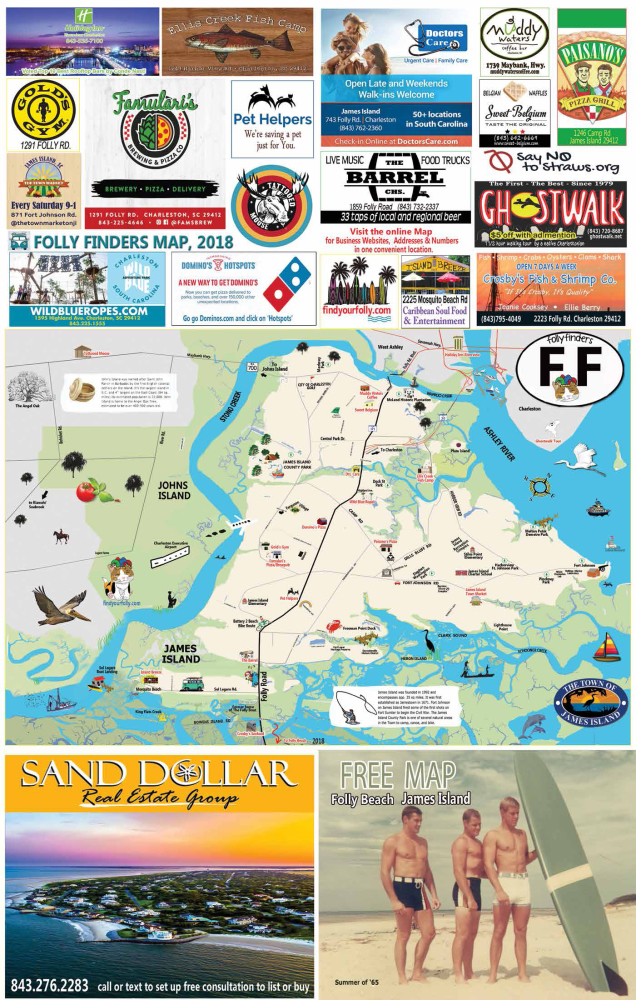 Download
Color, Glossy 14 X 22"

Map Folds Out.

Find Your Souvenir Copy at sponsor locations on Folly and James Island.
​(843) 276-2283 for questions.